Things Canadians Don't Know About Second Mortgages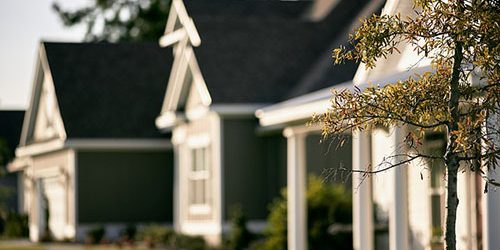 Talk about misleading and confusion and mortgages, especially second mortgages are one of the prime victims of misinformation. Although second mortgages are becoming increasingly common, many Canadians, even those who have second mortgages, seem to be quite confused when it comes to facts about second mortgages. Here are the top second mortgage facts revealed by mortgage expert from Ontario's best brokerage, Interfinance Mortgage Corporation.
There are different kinds of second mortgages
Home Equity Line of Credit (HELOC) and Closed Second Mortgage are two types of a second mortgages available in the market. The revolving HELOC offers the borrower continuous access to equity as they continue to pay the principal amount. It is akin to how credit cards work. On the contrary, a Closed Second Mortgage means that borrower gets a lump sum cash from the equity and can gradually pay it down, just like an auto loan.
Two most common uses of a second mortgage
The second mortgage is most commonly used either to pay off high-interest consumer debt or to finance a home renovation or upgrade. As average credit card interest rates can be as high as 29%, you can save quite a lot of money with second mortgages.
Home can be a collateral
You can use your home as collateral for second mortgages. However, if you fail to repay, the bank has the option of Power of Sale just like in case of first mortgages. One advantage of using your home as collateral is that you can get a significantly low-interest rate.
Interest only payments
Many second mortgage borrowers can benefit greatly with the interest-only payment option which quite a few mortgage companies allow in second mortgages. With this option you can simply, for instance, remodel or repair your home, then sell it at a better price and pay off the remaining mortgages.
Avoiding PMI
In the realm of conventional mortgages, if you don't provide the anticipated 20% down payment, you'll typically need to acquire private mortgage insurance (PMI). However, securing a second mortgage to cover the down payment can help you bypass substantial PMI expenses in this scenario.
Fees
Second mortgages are an amazing option but remember that you still need to pay some fees to avail them. It is better to check with your provider to know what will be the fees before you choose one.
Comparison
When it comes to second mortgages, often individuals do not compare second mortgages the way they compare the first one. Even with the second mortgage, it is important to compare offers from different lenders. Your mortgage broker should be able to do that for you.
Bad credit
Second mortgages can also help with bad credit. Gaining access to your equity gives you an opportunity to pay off multiple debts and instead have a low-interest single target that you need to fulfill on a monthly basis.
You may have several questions and concerns pertaining to second mortgages. Talk to our qualified and experienced mortgage broker from Interfinance Mortgage Corporation to know your options pertaining to obtaining a second mortgage.
https://interfinance.ca/wp-content/uploads/2023/10/Things-Canadians-Dont-Know-About-Second-Mortgages-500x250-1.jpg
250
500
interfinance
https://interfinance.ca/wp-content/uploads/2023/11/NewLogoBlue.png
interfinance
2023-10-25 16:46:27
2023-11-02 13:36:58
Things Canadians Don't Know About Second Mortgages