How to Choose a Neighbourhood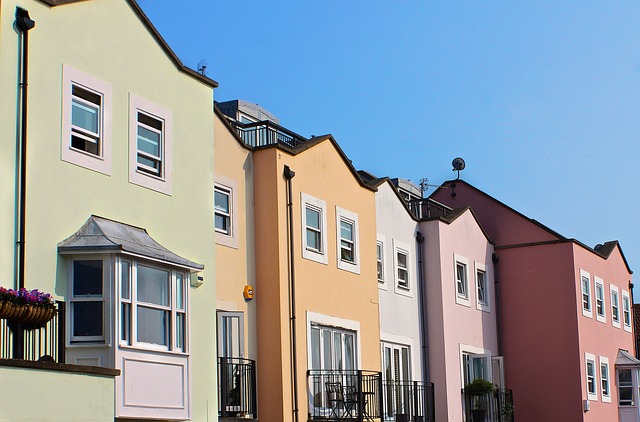 How to Choose a Neighbourhood?
When you're looking for a new home, you need to consider more than just the house itself. If you're moving into a new neighbourhood entirely, then you need to determine whether or not it's the safest and most convenient fit for you. Here are seven things to consider when choosing a new neighbourhood.
Inflating House Prices
Rising house prices aren't the best thing for potential buyers, but it's wonderful for homeowners looking to sell. As the housing market increases, it's best to find a house in a neighbourhood when it's rising faster than the national average.
Increasing Household Incomes
One advantage of living in a community with a healthy household income is that homeowners can comfortably renovate their homes. While this might seem obvious, an updated home will not only increase your home's value but the homes surrounding it as well.
Diversity
If the diversity of a specific neighbourhood is important to you, then you can talk to potential neighbours to get their opinion. Real estate agents can't disclose the demographics of the area, so you'll have to do your own investigating.
Schooling
Whether you have children or not, buying a home in a neighbourhood with a school will definitely increase the home's resale value. The convenience and short distance to a good school will urge parents to flock to that location.
A Job Influx
The local job market has a direct impact on housing prices, so it's best to buy a home in an area with a low to average unemployment rate. Neighbourhoods with growing job centres will drive up the surrounding area prices.
Adequate Walkability
If you want to live in a lively, metropolitan area, then it's best to choose a neighbourhood that has shops and eateries within walking distance, as well as public transportation. While busier neighbourhoods are typically more expensive, it might be worth the price if you're in close proximity to several amenities.
Is it Safe?
One of the most important things to consider when choosing a new neighbourhood to move into is whether or not it's a safe one. It doesn't matter if you have kids or live alone, safety should be one of your top priorities. If your realtor can't disclose the crime rate in the area, talk to other residents or local police if it's a place you're seriously considering.
New Home Development
The site of new homes being built may not look appealing to most, but it's usually a sign of a hot neighbourhood. This also means an increase in housing prices once the development is complete, allowing you to make money if you decide to sell at the right time.
At Interfinance Mortgage Corporation, situated in North York, Toronto, Ontario, our dependable mortgage brokers strive to make lending a seamless and stress-free experience. We specialize in residential and commercial mortgages, refinancing, debt consolidation, home equity loans, private mortgage rates, and more. As leading performers in the finance industry, we provide swift approvals directly through our website. Pay us a visit today to begin your journey.
https://interfinance.ca/wp-content/uploads/2023/10/How-to-Choose-a-Neighborhood.jpg
422
640
interfinance
https://interfinance.ca/wp-content/uploads/2023/11/NewLogoBlue.png
interfinance
2023-10-17 17:41:59
2023-11-02 12:25:59
How to Choose a Neighbourhood